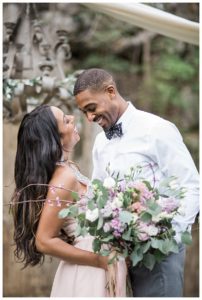 A spring bouquet with a flowing pink ribbon is the perfect addition to a soft pink flowy skirt, and then add in the amazing backdrop of Knoxville wedding venue, The Quarry, and what you have is pure magic. The multi-colored strains of rock create the perfect framework for a beautiful and distinctive display. It's already so beautiful that décor and designs by Melissa Timm Designs were the icing on the cake. This adorable couple was photographed by Juicebeats Photography in the calming setting of the old rock quarry.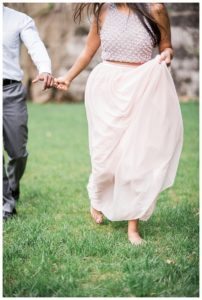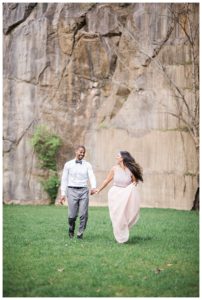 The surrounding trees seemed to be the perfect complement to the eclectic array of florals and nature was definitely cooperating with beautiful weather on this early spring day! It was the perfect mix of beauty and function at a wedding venue in Knoxville that features unique and organic natural backdrops.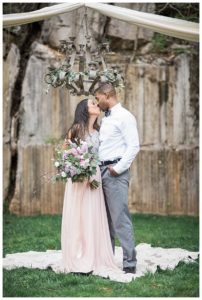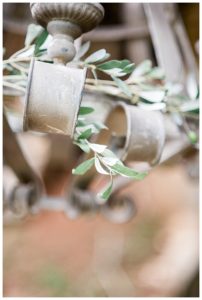 The ceremony site was draped with delicate ivory linen to complement a unique chandelier crowned with greenery from Knoxville wedding florist Melissa Timm Designs. Faux fur draped wooden benches were the perfect seating paired with old iron lanterns.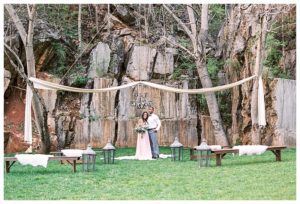 Elegant ivory armchairs were the picture-perfect seating for two lovebirds. The groom wore a simple white button-down topped with a grey bow tie that matched his grey dress slacks. The flowy pink skirt was topped with an off-white formal crop top with sparkly beaded details and a pair of chandelier earrings that added their own special sparkle. Nothing compliments soft waves more than a soft smoky eye that is sexy but still elegant. A quick run in the field, surrounded by all the natural beauty would make us smile, too!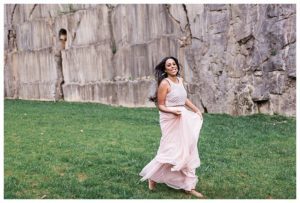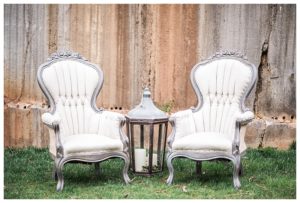 Off the beaten path, a tiny little nook within the rocks is the perfect place for two people in love to meet to share a kiss. Back to the flowers…. we couldn't resist pairing a whimsical array of florals with soft greenery in an organic display by lead floral designer and owner, Melissa Timm. The bouquet was the perfect partner for the cutest boutonniere with ivory, purples, and pinks.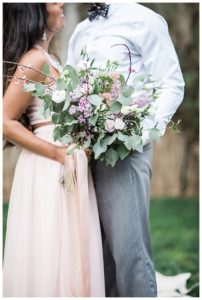 At the top of the quarry, the breathtaking view is something you shouldn't miss, but this also creates a breathtaking view for your photographer to capture. With two souls in love, with the wind blowing around them, surrounded by the natural beauty and spring air, you just can't go wrong. It was a pleasure creating a few details to enhance the natural beauty that is The Quarry.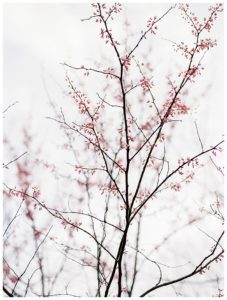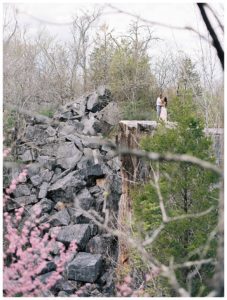 Venue: The Quarry
Photographer: Juicebeats Photography
Florist: Melissa Timm Designs